Sapi Mobile Paint Booth
for all types of industries
For technical details such as size of the paint containers and their equipment variants, you can request a detailed offer!
Quality and tradition
The mobile 20-foot painting booth "container" consists of a sturdy box-frame frame with welded-in wall and ceiling plates, which has been developed specially for coting/painting in mind. Inside we can add special equipment such as cranes or elevators. The floor is made of steel treaded plate. In both door wings, there are air supply grilles which are integrated with fine filter mats. One wing is designed as escape door for safety reason and has a window.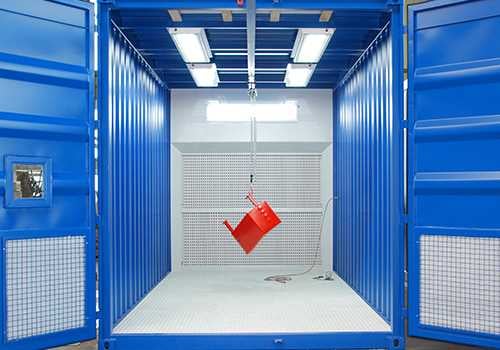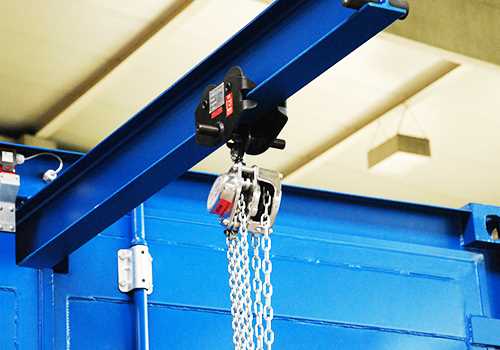 The paint spray mist extraction for Ink mist is located in front of the rear wall and is equipped with multi-layer filter mats. The suction wall consisting of a galvanized housing, folded with baffles incl. Various suspension and fastening elements for the filter assembly. In the rear wall area on the outside of the container there is the powerful and EX-protected exhaust fan with drive motor that is installed on a console.
SAPI Mobile Paint booth
The new generation of mobile paint booths must meet the highest EU requirements. The consideration of new paint systems, e.g. Hydro-lacquers, polyurethane resin, epoxy-zinc dust or epoxy-iron-mica-paints places high demands on an old paint shop system solution so that's why we developed new and unique mobile painting booth for the next generation of coating solutions.
An important criterion is the workpiece transport to the painting from and for further processing.
Do you need any further information? Our engineers can offer expert advice and support.