Mammut 60 Liter | Pressure sandblasting machine with safety quick-stop device
Mobile pressure sandblasting machine
Mammut 60 Liter is equipped with a pressure regulator and can individually by 0,1 – 12 bar pressure continuously adjustable regulated.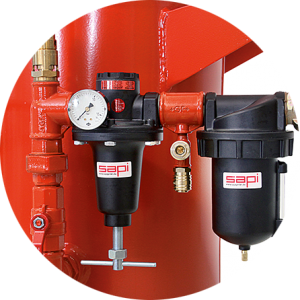 The pressure sandblasting machine is suitable for all classical blasting works in the high-pressure range and can be used if necessary also in the low-pressure range. This is an advantage by sandblasting sensitive surfaces, such as thin-walled sheet metals, stainless steel, natural stone, etc.
With this technology can be done in many cases without polluting chemicals, and thus you can also contribute environmental-friendly protection.