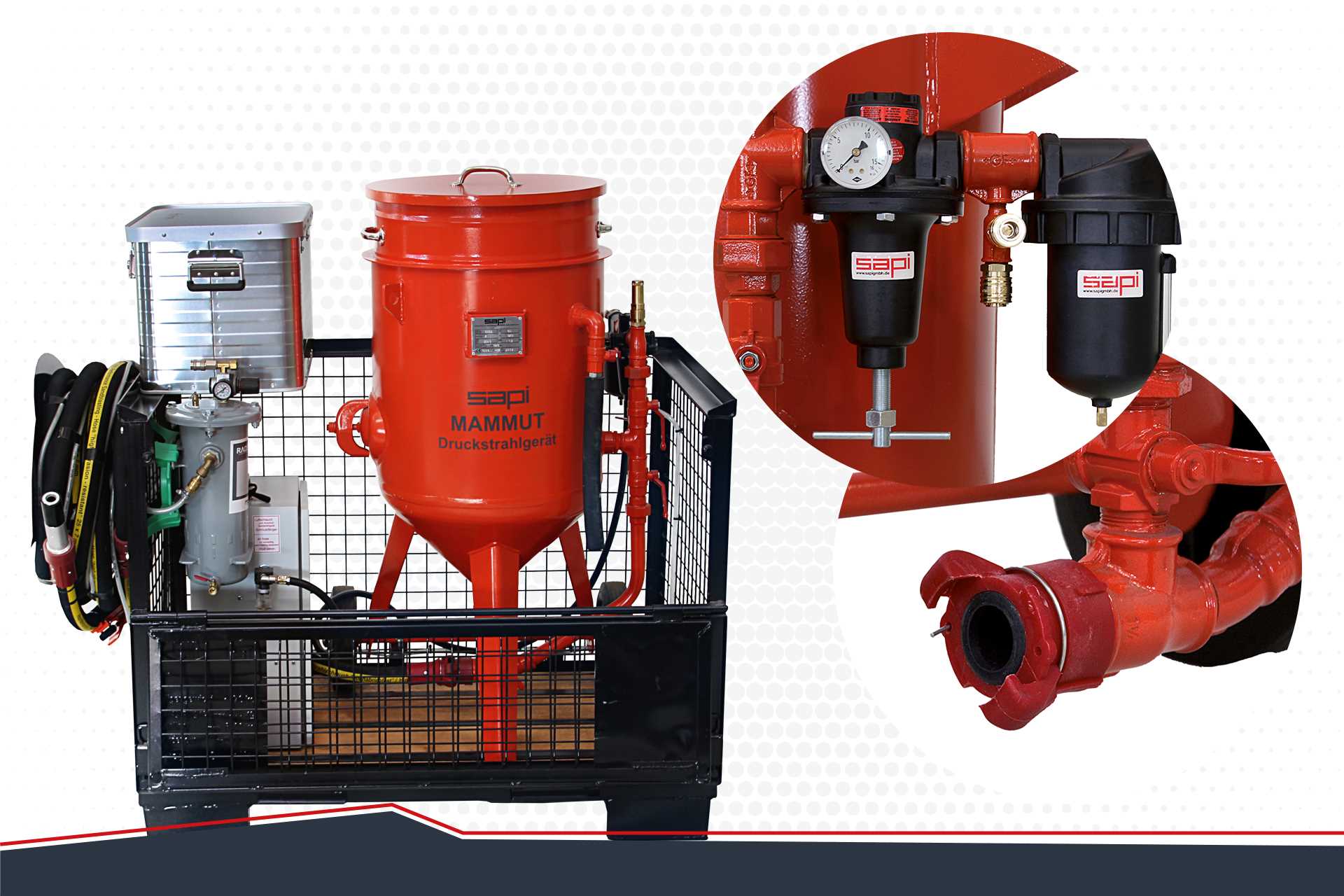 Mammut 100 Liter | Pressure sandblasting | Safety quick-stop | Gitterbox
Mobiledruckstrahlgeräte
The Mammut 100 litre unit is equipped with a pressure regulator and is continuously adjustable from 0,1 to 12 bar pressure.
The pressure sandblasting machine is suitable for all classical blasting works in the high-pressure range and can be used if necessary also in the low-pressure range. This is an advantage when sandblasting sensitive surfaces, such as thinly walled sheet metals, stainless steel, natural stone, etc.
With this technology sandblasting can be done without polluting chemicals in many cases, and thus you can also contribute to environmental-friendly protection.
The pressure blasting device will be delivered ready for use in a  space-saving mounted gitterbox.
Gitter box is custom made to fit all sandblasting equipment needed for any job. It has mounting brackets for sandblasting clothing, entire sandblasting hoes and other equipment.
It is built with for professionals in mind, that needs to be mobile 100% of the time and don't has the time to unload "entire" equipment on each location.
With this product, you can start working in 2 steps.
Put your sandblasting material of choice into the machine
Plug in the compressor air into the intake valve
Start working
The transportation can be done easily by forklift